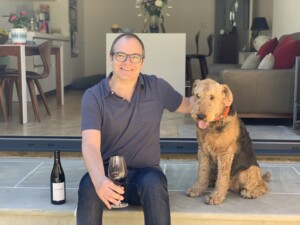 We are wine enthusiasts who believe every wine has an individual story to be told. The one thing that all our wines have in common is that they are all personally chosen by our wine enthusiasts.
Please give us a call to tell us your usual taste in wine and we would love to recommend our wines to match your taste.
Wine Affairs Ltd was created because after having spent 30 years in France myself, my name is Marc, and little by little discovering all the French wine regions I had to move to London for work.
I used to drink wines at affordable prices and never ruined myself on the speculative Bordeaux wines or other inflated appellations. And was always interested in discovering what the winemakers actually did, and long before Organic wines had a label, most wines I was drinking were already following these rules, great respect of the terroir, no additives and no spraying of pesticides to even following the lunar cycle for harvest and other manual interventions.
In these 30 years of learning a lot of my friends started asking me to buy their wines because they were always pleasantly surprised by the quality, especially for the money spend.
And there came the big shock arriving in London impossible to find the wines I liked so much at a budget that I could afford.
So that left us with only one solution, doing it ourselves.
I started turning a hobby and passion into a job
I started with the following 2 wine courses to make sure I had the technical background as well as the passion.
I did my level 2 and level 3 of WSET (wine and spirit education trust) and graduated with merit on the blind tasting.
We then started selecting the wines, they are all from independent winemakers that take great care of their soils and the environment most of them have organic or bio-dynamic labels but some of the winemakers are not fussed about these labels but use the organic process to produce their wines.
A lot of the wines are long-lasting relationships with the winemakers, from being a private client I now became a professional-client.
We believe that this organic process only enhances the wines and keeps the particularity of what their soil has to offer.
The wines to be selected have to represent great value for its money, we think that below a certain level in price all that people pay is logistics and tax, for example, an £8 bottle has £4 of tax if you then add the packaging, the shipping, the point of sale, what is left for the wine itself is very little.
We now have a beautiful selection of wines already in our shop but are constantly looking to expand our selection with wines that match our criteria, we attend the professional wine fairs and visit the vineyards whenever we can.
If you feel lost in our wine selection we will be very happy to assist, you can always e-mail or call for assistance in your choice, tell us what you normally like and I am sure we have something in store for you and you won't be disappointed.