Loire Wine
One of Frances most dynamic wine regions, Loire Valley is renowned for producing a diverse range of wines from dry, medium and sweet to red, rosé, white, still and sparkling.
Spanning over 1000km, Loire river is the longest in France and consists of 3 wine producing regions which all have their own sub-regions and 'terroirs' (the particular area's soils, climates and landscape which affect the taste of wine). From its source in Massif Central, the Loire river meanders through the vast and varied terrain of its regions to the coast of Nantes where its mouth leads to the Atlantic ocean.
Show Filters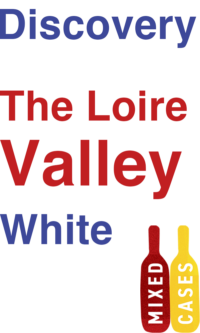 £

84.80
per case
Per mix of six
Buy case of 6
Find out more
Loire wines offer a tremendous amount of variety to suit any food, meal, occasion, season or celebration. From vibrant Sauvignon Blancs and earthy reds made of Cabernet Franc or Malbec to bold floral Muscadets and delicate sparkling wines, there are so many options to choose from.
Shop our extensive range of handpicked, affordable, ECO friendly wines from some of the Loire valleys finest vineyards today. If you are looking to buy Loire wine but need advice on food pairings or have questions you wish to ask then please do not hesitate to get in touch and our friendly, knowledgeable team will be happy to help you with your selection.