Alsace Wine
The historical region of Alsace is located in North-eastern France, bordering both Germany and Switzerland. Its location on the German border has meant that this area has gone back and forth between both French and German rule over the centuries which can be seen in the present day architecture, diverse cultures and traditions as well as the presence of both French and German language and of course the varieties of grapes. This narrow wine valley is landlocked between the Rhine and Black Forest in the East and the Vosges mountains in the West, which provide protection and shelter from strong rain resulting in a low annual rainfall. The area also benefits from mostly hot days and cool nights which produce great conditions for slow ripening the grapes of which there are overwhelmingly made up of around 90% white.
The main types of grapes in Alsace include;
Riesling
Pinot Gris
Gewürztraminer
Pinot Blanc
Muscat d'Alsace
Pinot Noir
Sylvaner
This unique regions appellation is simply 'Alsace AC', which makes this the only area in France where the majority of the wine are labelled by the grape variety and not by the region which they are produced in. They must also be bottled where they are produced in the regions hallmark thin, green bottle known as the 'flute of Alsace'.
Showing all 4 wines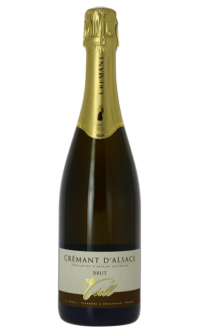 From
£

13.90
per bottle
Find out more
When it comes to pairing Alsace wines there are so many great options to choose from. For things such as goats cheese or pork, a Riesling is the ideal match to compliment the flavours of the meat or cheese. For heavier, rich foods such as venison, game or even spiced dishes such as Indian food, Gewürztraminer grapes harmoniously balance the heat and strong flavours. When it comes to fish or poultry you can't go wrong with a Pinot Blanc and for Asian dishes, salty foods and spicy curries Pinot Gris is the perfect companion. If you are looking to buy some Alsace wine but need guidance or advice on what is best suited to your preferences then please do not hesitate to get in touch and one of our friendly, knowledgeable experts will be happy to help you with your selection.