Grenache
Grenache is one of the most widely planted red grape varieties in the world and it probably originated in Spain. It is a late ripening grape, so it needs a hot climate to get to its best maturity. In France it is grown in the south of France all the way from Chateauneuf Du Pape to Perpignan and the appellations of Languedoc-Roussilon like Corbières or Minervois. It is generally spicy and berry flavoured and soft on the palate, it can produce wines with very high alcohol levels like in Chateauneuf where they can reach up to 16° from time to time. In the south of France it is mostly blended with other varieties of grapes but will very often be the dominant one in a blend. Although Chateauneuf appellation allows a large variety of grapes the Grenache grape will always be part of it and very often the main one.
Showing all 21 wines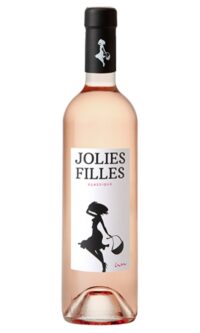 From
£

11.60
per bottle
Find out more
The Grenache grape is also used in the making of rosé together with Mourvedre and Cinsault. The strong wood canopy allows it to grow in regions with strong winds like the Mistral in the south of France, dry, hot and windy climates are the best for Grenache, it buds early and has a long ripening season, very often the last grape to be harvested. Other famous appellations that use Grenache are Vacqueras and Gigondas, very high alcohol levels on these wines most of the time, although not very tannic we would still probably classify these as full bodied due to the high alcohol level. The higher yield production can give some very nice AOC Cote Du Rhone wines that won't have the complexity of the more prestigious appellations but will offer a very nice wine for a reasonable price, our best example is Cote Du Rhone Variations form domaine Maby. Other very affordable wines are made in Corbières where we work with Chateau Haute-Fontaine. From this particular winemaker we stock Grenache wine that they age in their cellars before putting them out to the market, you will get very lovely, rounded wines, ready to drink. Grenache, although a bit high in alcohol, is definitely a grape that makes lovely wines.