Burgundy Wine
Burgundy (or Bourgogne as it is also known) is one of the world's best-known and celebrated wine regions. Burgundy has over 100 different appellations and more than 3,000 individual producers, it is a real patchwork of small plots that produce very highly regarded wines. The domains are renowned for being family-run firms. Ownerships are known to have been passed through generations, with each different family member adding their stamp to the vineyards and the wines produced within them. Burgundy wine is steeped in a vibrant history, resulting in huge popularity with consumers. These delicious wines boast a wide variety of whites and reds, all with their distinct flavours and appeal.
Show Filters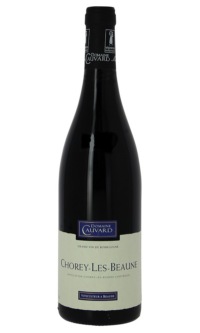 From
£

20.60
per bottle
Find out more
The deep red tones of Burgundy wine give each glass a dark ruby hue. Burgundy Wine is an absolute joy to the senses. Typically these delicious reds offer a bouquet of dark fruit scents on the nose, before developing into mushroom and peppery undertones. These well-rounded red wines have a lively, fresh taste encompassing strawberry, cherry, and blackberry flavours that marry perfectly with the tannins.
White Burgundy wine is typically of a light and golden colour. This delicate and refreshing wine is easy to pair with a variety of dishes thanks to its dry finish. Notes of honey, butter, and delicate spices come through, offering a delicious complexity.
The only grape varieties authorised in Burgundy are Pinot-noir for the red wines and Chardonnay for the white wines.Geographically the Burgundy region goes from Chablis in the north all the way south to Macon.
The wines, depending on where they are made are very different in taste, white wines from Chablis would have a flinty taste as to where in Chassagne-Montrachet or Saint-Aubin the rich and buttery side would be more pronounced.
The appellations like Pouilly-fuissé would give you flavours of citrus fruit.
Most of the red wines come from the center Burgundy not far from Beaune where annually on the 3rd Sunday of November is held the sale of Les Hospices de Beaune.
This charity sale of the latest vintage is a very good indicator of the quality and size of production of the year.
The wines are sold in barrels of 228 liters and are not allowed to leave Burgundy until they are aged and bottled by an accredited winemaker.