Provence Wine
This vast wine region in South East France stretches from Nice to Arles, with the Mediterranean to the South and the mountains in the North providing a fantastic climate for grapes that helps to produce the distinctive wines of Provence including the rosés that they are famous for.
Provence is the number one French region for rosé wine which make up around 90% of its vines that impressively account for over 40% of the countries rosé production. Not only is Provence the only area focused primarily on rosé, but they also have a research institute dedicated to the study of rosé wine. In partnership with the research centre, they have even developed a clever colour chart of their rosé wines which can be used for both consumers and producers to help precisely describe the colour of a rosé. In order of consumer preference the six main colours of rosé produced in Provence are – Peach, Melon, Mango, Grapefruit, Mandarin and Redcurrant.
Show Filters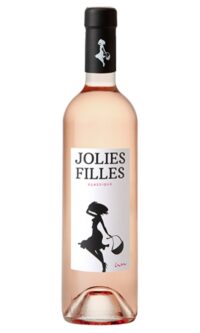 From
£

11.60
per bottle
Find out more
If you are looking to purchase wine from this dynamic region then take a look at our range of great value, ECO friendly wines that have been handpicked by our experts to deliver the very best from some of Provence's finest vineyards. If you have any questions or would like some advice on food pairings then please do not hesitate to contact us and one of our friendly, knowledgeable specialists will be happy to help you.