Chardonnay
Chardonnay is a green skinned grape variety that originated in Burgundy, but has slowly become the main white grape variety in the world. This is mainly due to the fact that it can grow in cool climates like the UK or hot climates like the south of France. The soil and the weather will determine what the Chardonnay wine will taste like together with the vinification methods and whether or not to use oak to age the wine. In France, the wines from Chablis are made of Chardonnay only and present a very recognizable flavour of flint stone, crispy mineral wines with a very pleasant acidity and notes of citrus fruit and green apple. The reputation of Chablis is worldwide and it is very difficult to imitate their particular taste that is achieved in majority by the soil it grows on. If we go a bit further south in Burgundy, we will arrive in the heart of the Chardonnay region; Cote de Beaune produces under several appellations like Meursault or Chassagne Montrachet or Saint-Aubin the most complex white wines that have long aging potential and unfortunately very often, astronomical prices.
Showing all 17 wines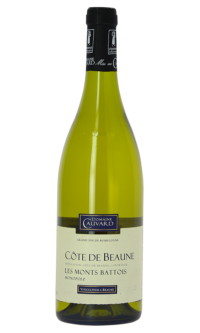 From
£

20.80
per bottle
Find out more
Some satellites of this region still offer very good value for money. Pouilly Fuissé was only very recently added to the list of Premier Cru and still has some wines to offer that you might be able to purchase for around £20, our Domaine Guerrin is one of them. The Chardonnay grape is also used in the Champagne region either as a standalone grape, it then becomes a blanc de blancs or as a blend with Pinot Noir and Pinot Meunier. Blanc de blancs stands for white juice from white grapes. Chardonnay is also grown in the south of France and in the Jura, in the south of France the wines can become a bit heavy and rich if they are not harvested on time, they lose the acidity that keeps them fresh.