Beaujolais Wine
Beaujolais wine is one of the most popular wines in the world. Very well known for its Beaujolais nouveau event that takes place on the 3rd Thursday of November. The new wine is released after a short fermentation and is only allowed to be served from midnight on that day. Made from the Gamay grape, this relatively light-bodied wine boasts a refreshingly fruity taste and gorgeous medium-red tones. Deep, seductive notes of dark fruits, plum, and ripe cherries accompany juicy tannins. Each sip ends in a silky smooth finish that lingers beautifully on the tongue.
Showing all 7 wines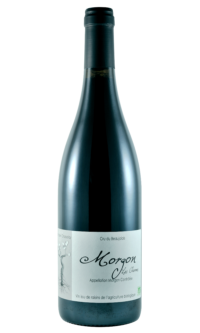 From
£

18.90
per bottle
Find out more
The Beaujolais region is located in eastern France, just north of Lyon. Villages such as Fleurie and Morgon have been said to produce some of the best Beaujolais wine, these are classified as Grands Crus. Running along the Saône River you will find an array of picture-perfect vineyards, the history of which can be traced back to the days of ancient Rome. The popularity of Beaujolais wines rapidly increased in the latter half of the 20th century and has continued to grow.
This fashionable wine is deliciously drinkable and perfect when served slightly chilled. Beaujolais wine is a versatile and stylish tipple that is sure to impress even the most knowledgeable of wine aficionados.
Beaujolais wine is a delightful pairing for charcuterie boards, picnics, and light bistro meals. It is also the perfect partner to soft and creamy white rind cheeses such as Brie or Camembert. Beaujolais wine works equally well with meats, cold cuts, fish, and salad dishes, allowing you to be quite creative with your serving choices.