Corsica Wine
Located between the Southeast coast of Province and Tuscany's West coast is the Mediterranean island of Corsica. Despite being the birthplace of Napoleon, the world's most famous Frenchman, Corsica's position just 14 miles from Sardinia means that although this is a French region, it shows distinct elements of Italian culture including their grapes and wine making traditions. The history of Corsica's wine making over the centuries has been both extremely diverse and tumultuous. Some of the islands first settlers the Phoceans were active winemakers who cultivated indigenous vines that they brought with them which were nurtured and developed over the years forming the framework of the vineyards that are there today. Throughout the centuries Corsica's wine production has been greatly influenced by those who ruled over it from of course France but also the likes of Pisa and the Republic of Genoa which account for a lot of the heavy Italian influence. With a variety of vineyards occupying almost the entire circumference of Corsica, the varied terroirs include everything from the granite rich soils of the mountains to the sun baked, chalky clays of the Northwest, producing a wide range of complex, characterful wines.
The main types of grapes used to produce wine in Corsica are;
Nielluccio (Sangiovese)
Sciacarello (Mammolo)
Vermentino (Favorita)
Showing the single result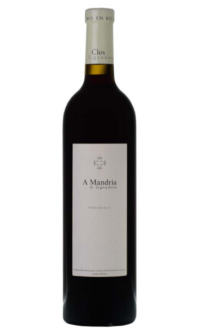 From
£

24.90
per bottle
Find out more
When it comes to pairing wines from Corsica there are so many great options depending on what type of wine you prefer or what food you are serving. The pale ruby, well balanced reds with their soft tannins and flavours of red currants and cherries are perfect for pairing with full flavoured seafood, poultry, veal, stews, lamb, olives and red sauce pastas. The light, mineral rich, floral whites are superb food wines and perfect for accompanying fish such as salmon, flavourful tarts, charcuterie, cheeses and even freshly made pizzas. The lively, flavourful and refreshing rosés are well balanced and go great with a wide range of foods like roasted chicken, fish, cured meats and cheeses. If you are looking to purchase some Corsican wine but would like some advice or guidance about what one to choose then please do not hesitate to get in touch and one of our friendly, knowledgeable team of experts will be happy to help.