Gamay
Gamay is a purple-coloured grape variety to make red wines and is predominantly planted in the Beaujolais region and some in the Loire valley. The growing of the Gamay goes back a long time and was thought to have first appeared in the village of Gamay, south of Beaune in the 14th century. The grape was easier to grow than the Pinot noir that you would find around Beaune to make the wines of Burgundy. Gamay ripens 2 weeks earlier and can support a higher density or yield in the vineyard which makes it easy to make a fruity Gamay wine in a much larger abundance. But by the end of the 14th century, the growing of Gamay was outlawed by the duke of Burgundy to only allow the far more elegant pinot noir. Beaujolais inherited all the plantings of Gamay and now makes amazing fruity wines.
Show Filters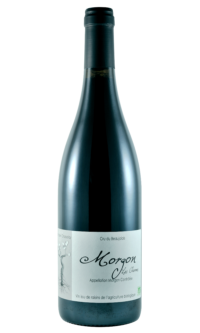 From
£

20.35
per bottle
Per mix of six
Added to cart
Find out more
The Gamay-based wines are with high acidity but medium tannins, and it makes easy drinking wines in general. In the cru's of Beaujolais, you can find some very complex examples of Gamay like the ones in Morgon or Fleurie; these wines even have an aging potential to develop very pleasant round wines.
Gamay is also found in the Loire valley around Tours where it is very often blended with Cabernet Franc or Cot, the french version of Malbec. And the other part of the Loire valley where we find the Gamay is around Saint Pourcain where they produce wines from Gamay alone or very often blended with Pinot Noir. The quality of the wines made from Gamay has massively improved over the last 3 decades and a lot of the winemakers in that region went to natural winemaking, no additives and very little sulphites when bottling.
Whether it is from Domaine des Terres D'ocre or from our Beaujolais Domaine Chasselay producer we highly recommend our customers to buy Gamay wine to experience the pleasant and easy to drink wine. They are best served not too warm and will pair well with a lot of food types.