Bordeaux Wine
Situated in the southwest of France, Bordeaux is divided into two separate banks by the river Dordogne. The left bank is situated to the west, with appellations like Medoc or Pessac-Leognan, and the right bank to the east with famous appellations like Saint-Émilion and Pomerol. On the left bank, the most used grape variety is Cabernet-Sauvignon and on the right bank, it would be more Merlot-based wines. The Bordeaux region of France is one of the largest wine-growing areas, filled with thousands upon thousands of beautiful vineyards. Bordeaux wine takes on various forms, with something to suit every palette. Bordeaux is home to many of the world's best wine estates and is one of the most well-known and highly favoured wine regions in history.
Show Filters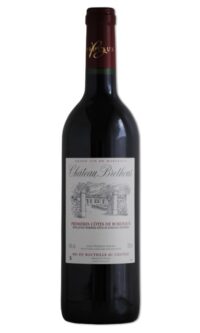 From
£

14.80
per bottle
Find out more
Over the years, Bordeaux wine has evolved and changed to embrace sustainable practices, lots of vineyards have already converted to organic winemaking or are in the process of doing so, and a lot of modern techniques come from the Bordeaux region. This has resulted in a constant stream of modern and extremely drinkable wines. Some of the best Bordeaux wine is labelled as cru classé. Wine bearing this label is certain to be of the highest quality.
Bordeaux is famous for producing a wide variety of Bordeaux wines using grape varieties as Sauvignon Blanc, Cabernet Sauvignon, Sémillon, Merlot and Cabernet Franc.
As a simple guide: red Bordeaux wine typically pairs well with charcuterie boards. A crisp rosé Bordeaux wine works well with salads and fish, whilst a dry white Bordeaux wine complements white meat. Some say that white wine and oysters are a match made in heaven. Ultimately the decision is yours. Enjoy embracing and experimenting with flavours as you desire!