Pinot Noir
Pinot Noir is a red wine grape variety that finds its origin in the Cote D'or of Burgundy.
Pinot Noir is now the most planted grape variety in the world and represents about 38% of all grapes planted for winemaking. Yet Pinot Noir is a difficult variety to grow because it produces highly packed clusters of grapes which makes it susceptible to several diseases and requires very good canopy management, this will in most cases be manual labour and therefore it's an expensive grape to grow.
The grape will obtain a lightly coloured wine with medium body and tannins and the aroma's will be of red fruit like raspberries and strawberries or cherries, the aging potential of the wine depends on the concentration of the juice, when all stars are aligned you will get the most wonderful wines of the world.
At Wineaffairs we are proud to have found two very good producers that offer a variety of red Burgundies that are definitely worth a try and are still affordable.
We would highly recommend the Maranges 1er cru from Vincent Bachelet or try some of the reds from Cauvard that goes from Chorey-les-Beaunes to a Beaune 1er cru Grèves.
Show Filters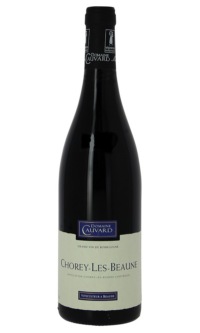 From
£

22.45
per bottle
Per mix of six
Added to cart
Find out more
Outside of Burgundy in nearby appellations they also cultivate Pinot Noir, the Loire Valley has several very nice Pinot Noir wines. They are mainly made to be drunk young as they have a lovely fruity aspect and aromas.
Sancerre and Reuilly are very good examples of Pinot Noir that are light and fruity, we recommend trying the Reuilly from Domaine Tatin.
Pinot Noir is used a lot in Champagne or other sparkling wines like a Crémant de Bourgogne.  The Crémant we sell is made of 100% Pinot Noir so we will call it a Blanc de Noirs, white juice from black grapes. In Champagne we work with Michel Marcoult that uses the Pinot Noir to blend with chardonnay to make their Brut Tradition and their Champagne Rosé, definitely a very good winemaker with high environmental standards and an amazing price point for Champagne.