Discovery The Loire Valley White
The Loire valley also has a large variety of white wines and in this case we will make you try 3 different ones.
The first one is from the very Southern part of the Loire valley and has 80% of Chardonnay and 20% of a very local grape variety called Tressallier, it is from a young and talented winemaker called Florent Barichard. A dry white with a lovely minerality and hints of citrus fruits and white flowers.
The second one is a Sauvignon Blanc from the Athletes Du Vin, a crispy and fruity Sauvignon that will reveal lemon and orange on the palate. A perfect wine for aperitif or with fish or goat's cheese.
And the last one is a Muscadet, made from the Melon of Burgundy grape variety, the vineyard has been in organic winemaking for many years and the results are fabulous.
The wine has a very floral nose and a palate of white peach, grapefruit and green apples.
This is a must for any seafood platter or a cheese board.
I hope you enjoy these as much as we do.
In this case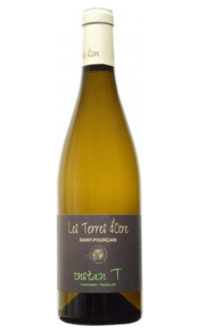 2 bottles
£

13.39
per bottle
Special bin end price
Added to cart
Find out more