Is there more to Chablis than just Chablis?
Domaine Gueguen
Our favourite producer in the Chablis Region, Domaine Gueguen, produces some of the best expressions of Chablis, but they also produce several other wines that have not reached international recognition yet of Chablis – but are definitely worth the detour.
Meet the Domaine Gueguen family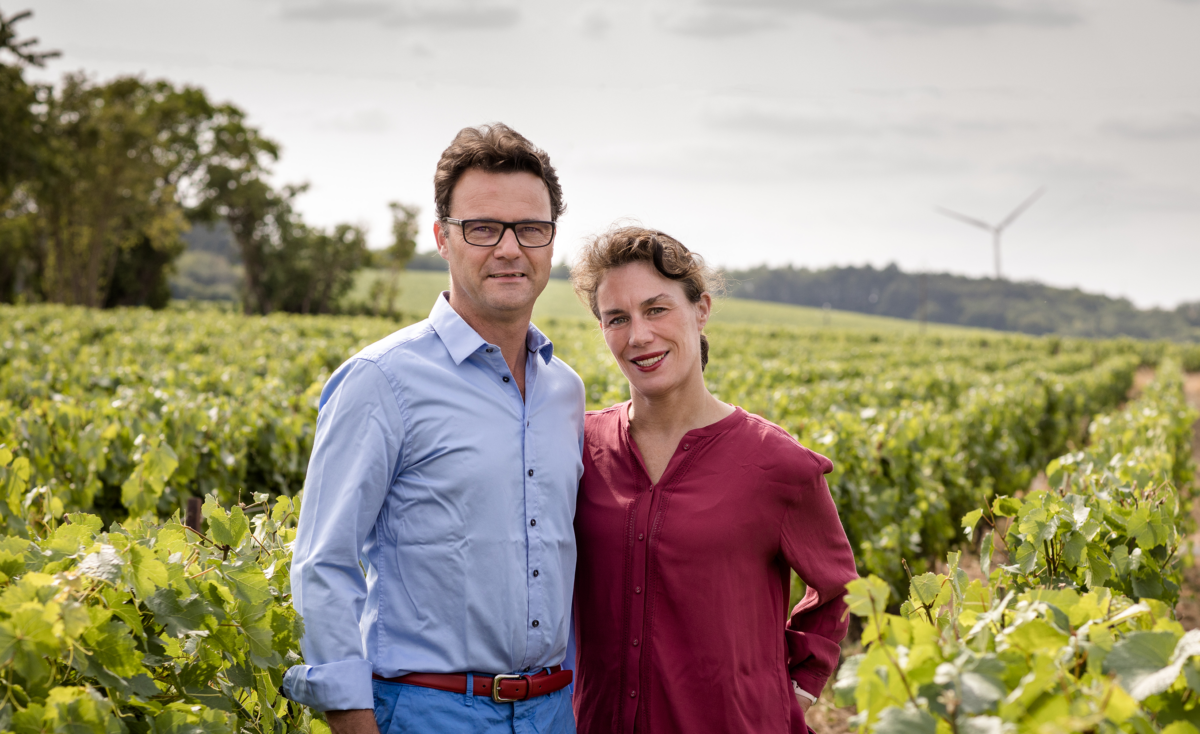 But let's start with the history! Céline and Fréderic were both predestinated to go into the winemaking industry. Fréderic lived a part of his childhood in the Chablis region before passing his degree in viticulture. He then worked as a winemaker for 2 famous Chablis estates; Jean Durup and then later for Jean-Marc Brocard.
Céline, the daughter of Jean-Marc Brocard, worked for the family business for 13 years before deciding with Fréderic to start their very own winemaking business, The family roots are deeply anchored in the Chablis region and their passion for the terroir and tradition are immense.
Chablis is a patchwork of small plots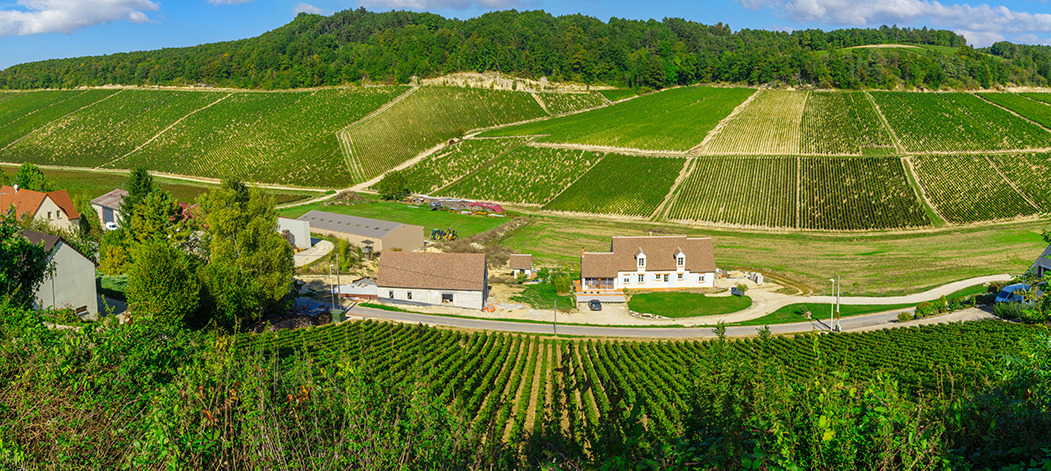 In 2013, they started their own adventure with 25 hectares of vineyards in the appellations of Chablis and Bourgogne, and 35 different climat; A climat is a term used in Burgundy for a small, delimited plot of vineyard with a typical soil, exposition or position. All these climats have their demands and maturity dates for harvest, so you can imagine the complexity of the harvesting period.
With a maximum distance of 20km between the plots that are farthest afield, the wines are completely different. They are planted with Chardonnay for the Chablis and Pinot Noir for their Irancy and their Crémant de Bourgogne. You will be surprised of the difference they can both offer respectively.
The Gueguen family has always been very attached to their soils and the health of their vineyards and used an eco-friendly approach to winemaking, but they decided to go a step further and start a full organic certification. For that you have to produce according to organic practices for a minimum of 3 years before being awarded the certification.
Let's have a look at the Cuvées from Domaine Gueguen
Chablis 2020
The Chablis from Gueguen has reached international recognition, despite only being on the market for 6 years.
We could cite all the prizes and awards that they have earned, but the list would be too long! The 2020 Chablis got awarded 91/100 by Decanter and is a wine with a very true expression of Chablis; the dry flintiness with citrus fruit and a long finish, a pure pleasure of Chablis .
Chablis 1er Cru Vosgros
The Premier Cru Vosgros Chablis is a wine with a superb balance with rich fruit and the legendary minerality of the great years of Chablis . The critics accorded a stunning 93/100 for the 2019 vintage which puts it in the rank if the best Chablis – especially at this price!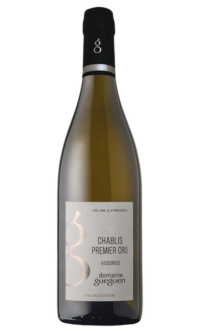 From
£

25.90
per bottle
Per mix of six
Added to cart
Find out more
Crémant de Bourgogne Blanc de Noirs
Crémant de Bourgogne is a sparkling wine made with the traditional method, the same method as in Champagne with fermentation in the bottle.
The Crémant from Gueguen is a single grape variety wine, Pinot noir only, that's where the name comes from Blanc de Noirs, White juice from Black grapes.
The wine obtained has a light golden colour and a fresh start in the mouth, the richness of the Pinot noir takes over and ends with a long aromatic finish. The production of this wine is only a small quantity, but it's a must-try for people who like bubbles, you will be surprised.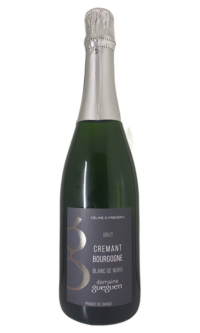 From
£

19.80
per bottle
Per mix of six
Added to cart
Find out more
Irancy 2018, Les Mazelots
And last but not least is the 2018 Irancy, an appellation of Chablis region to produce fresh Pinot noir wines.
Who would have guessed that you would find Red wines in the Chablisien? And yet they are really worth the detour.
For a start on the nose, you will get all the red fruits like raspberry cherry and some black fruit like cassis and blackberry. The light tannic structure allows the wine to be drunk young but if you decide to keep it a few years, you will see it develop aromas of spice and leather.
All the wines of Gueguen are a must try for anybody who is curious about Chablis.
All the wines of Gueguen are a must try for anybody who is curious about Chablis.